We take charge of the entire warp manufacturing process so that we can adapt to the needs of each pilot or ship owner and achieve a made-to-measure, customised product. The superior quality of the raw materials used in the manufacturing process give this product much higher specifications than other warps on the market.
We have a strong competitive advantage with highly flexible production and short delivery times.
There are several compositions (4, 5 and 6 ropes) which always have a fibre core and the galvanised steel cable can be covered with various fibres, mainly polysteel, and others such as polyethylene monofilament, PP raffia, polypropylene multifilament, high tenacity polyester or high tenacity polyamide (Nylon), depending on the fishing zones and sea bed.
Technical Specifications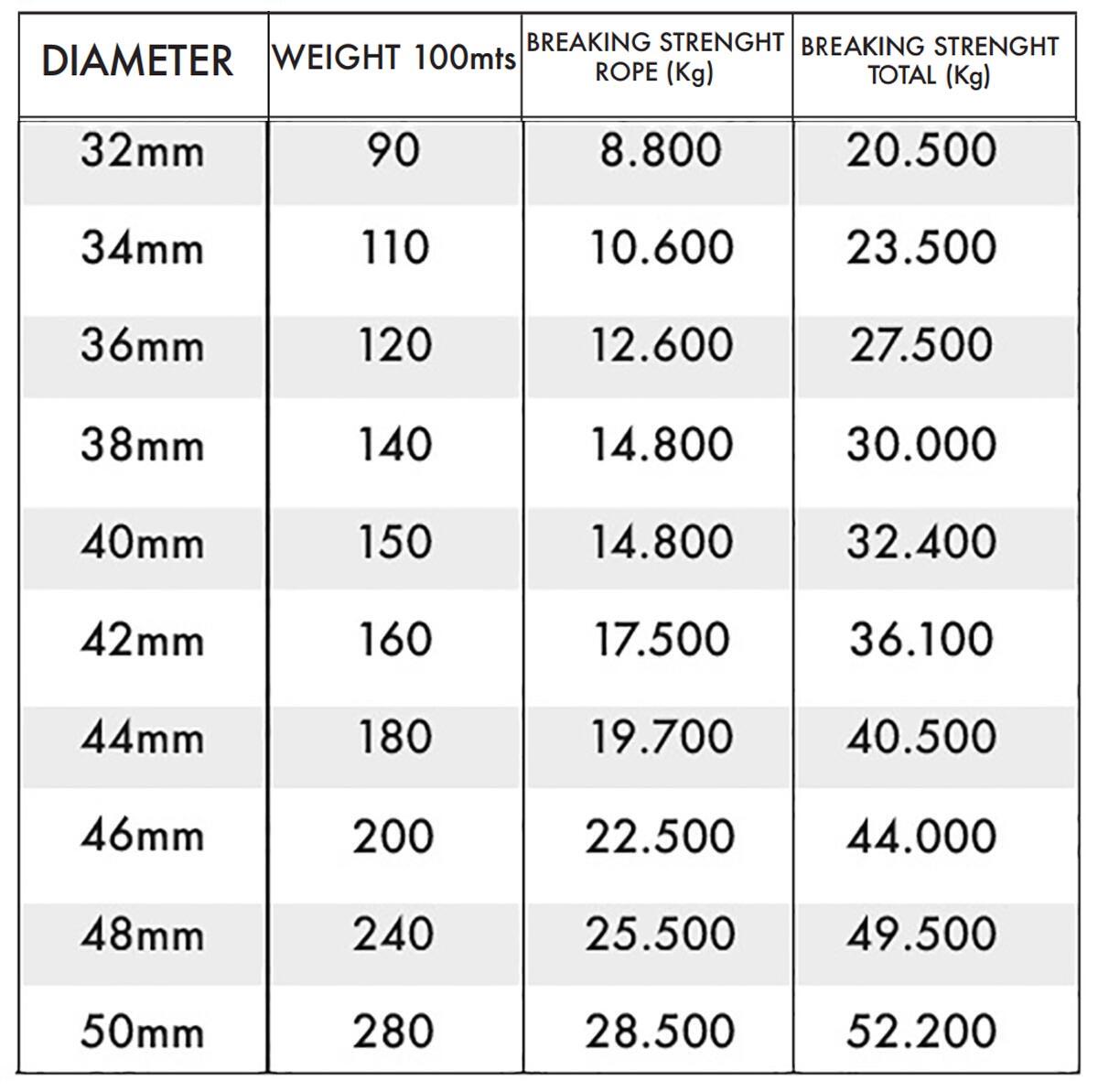 Contact us for more information